Solutions that shape mobility for humanity
Core Products and Services
Umovity delivers innovative and cost-effective technologies aligned with the needs of traffic and mobility planning and operating management agencies worldwide. Our solutions empower decision-makers and users in agencies, cities, organizations, industries, and academics to shape a smarter, safer, and more sustainable future through improved mobility. From hardware to software, and services including traffic planning, simulation, and optimization as well as maintenance of Smart Mobility systems, Umovity serves as the One-Stop-Shop leader for smart and sustainable mobility solutions. Our core products and services include Cabinets, Controllers, Sensors, Systems, Software as well as Data and Consulting.
Cabinets
Advanced Traffic Controller Cabinets, NEMA, 33x, and Hybrid product lines for every market.
Controllers
Next-generation traffic controller hardware and software for the most intelligent, signalized intersection.
Sensors
State-of-the-art sensor solutions are based on Data Analytics & AI.
Systems
Industry-leading services across the ITS project life cycle.
Software
Best-in-class software for transportation modeling, simulation, and real-time traffic management.
Data and Consulting
Transportation Data and Consulting services for all facets of mobility projects and use cases.
Umovity unites industry-leading brands in mobility and is backed by strong investors.
Umovity has two strong partners at its side: the international private equity investor Bridgepoint, that holds the majority stake, and the Porsche Automobile Holdings SE.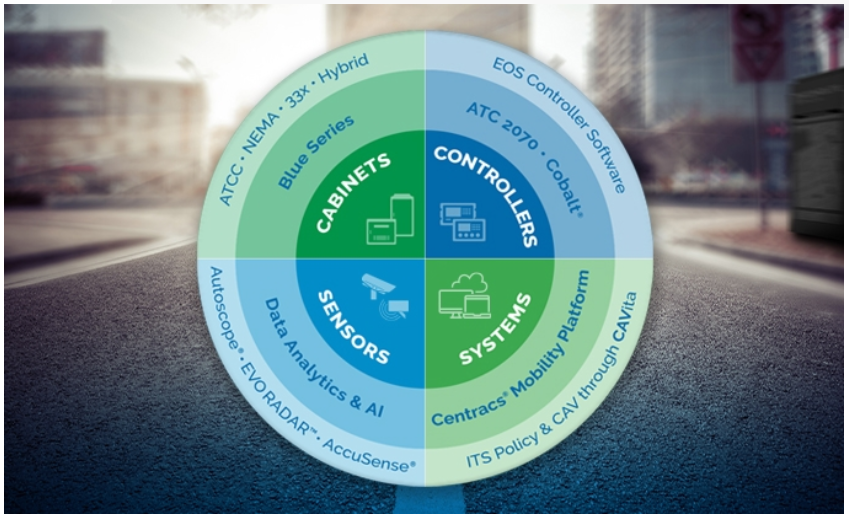 Econolite began in 1933, with a single unique product innovation, a stop sign with a flashing beacon that turned off during the daytime, extending bulb life and reducing power consumption. That product shared its name with the company, "ECONOLITE." Since then, Econolite has never stopped innovating and is one of the largest, most established providers of traffic control products and technologies in the industry.
Today, the Econolite family includes our products group, Econolite Control Products, Inc., our services group, Econolite Systems, Inc., Econolite Canada, and CAVita, which offers world-class expertise in Connected and Automated Vehicles (CAV). Together, the Econolite family employs over 1,000 people throughout North America. Econolite is headquartered in Anaheim, California, with eight additional offices throughout the United States.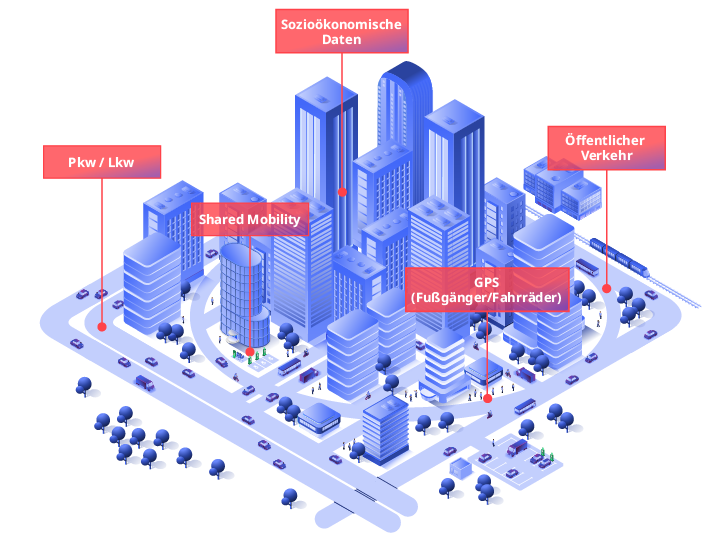 PTV Group provides software solutions and consulting services to empower mobility for a cleaner and smarter future. Its best-in-class software for transportation modeling & simulation as well as intelligent traffic management enables decision-makers in politics, cities, organizations, and industries, to be more efficient, make roads safer, and protect the environment. Over 2.500 cities make smart decisions based on PTV software. Located in the heart of the Karlsruhe technology region, PTV's head office has been the company's center of development and innovation since its foundation in 1979 as a Karlsruhe University of Technology (KIT) spin-off. The latest developments in science, technology, and research are continuously incorporated into our product development. Today, approximately 900 employees worldwide work on powerful, future-oriented solutions to create intelligent and eco-friendly mobility for everyone. 
Our Locations
Umovity is a strong international group with more than 2000 employees and offices worldwide.